Raised in Penang, Malaysia, but hailing from Leiderdorp, The Netherlands, and Semarang, Indonesia, Mona Mula is an ambitious and poised artist with an incredibly new-gen approach to her style. Her style characterizes ethereal sounds – for the time being, she wants people to perceive her voice as merely an extra layer or instrument to the beat; she puts emphasis on how the song sounds holistically and is therefore less lyrical. In future, she aspires to create more lyrical songs. She defines her music under the genre 'cloud rap' and wants to be among one of the first female to succeed in this genre.
Mona enjoys making almost every genre of music and likes to experiment in her free time outside of hip-hop; making jazz covers, rock songs or acoustic tunes. It didn't take long for her to realize that her passion lies within commercial hip-hop, looking up to artists like Travis Scott, Lil Uzi Vert, Coi Leray, BIA and many more.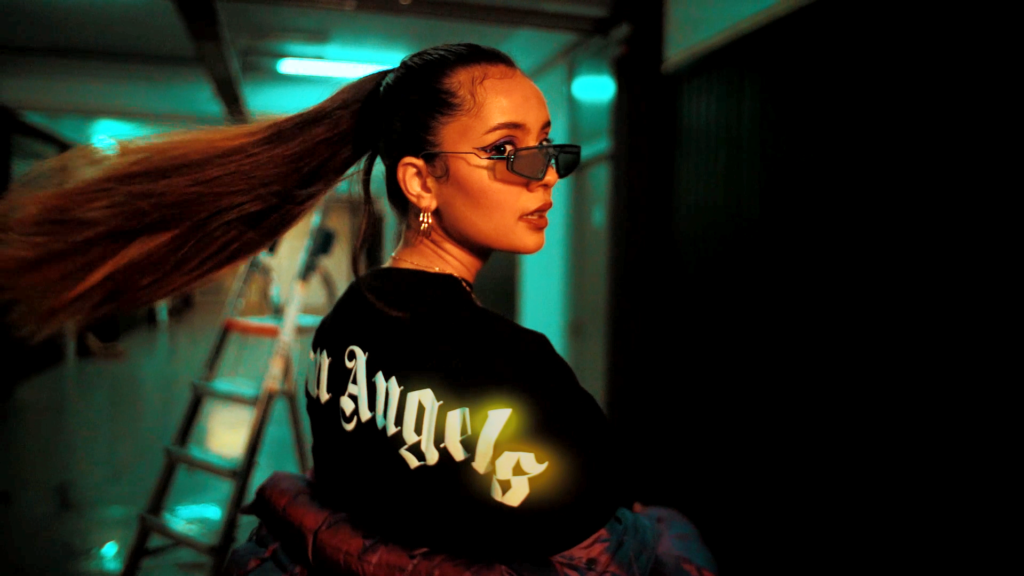 At a young age, Mona Mula was straight-A student who was, and is, very invested in her education. At age 15, she graduated her GCSE's and at age 17, she graduated high school with her IBDP. Mona is currently still residing in The Netherlands and is a second-year bachelor student studying International Business & Supply Chain Management. Alongside university, she's also studying Career Development. From her childhood up until now, Mona can't sit still. She always keeps herself busy because productivity is a source of happiness for her.
Music didn't come into her life until April 2020. She used to run a gaming channel on YouTube between 2017 and 2018 where her subscribers encouraged her to pursue a rapping career because she used to make goofy raps during her gameplays. It wasn't until 2020 where she decided to take up on the encouragement of her subscribers and commence a new musical chapter in her life.
Mona Mula has only just began setting her footsteps in the industry, are you ready to ride her new wave?